Version: 1.37.x
Welcome! You've arrived at Netdata's documentation.
Netdata is a monitoring, visualization, and troubleshooting solution for systems, containers, services, and applications. Below, find links to solution- and action-based docs for Netdata's many features and capabilities. Think of it as the table of contents to becoming an expert in monitoring and troubleshooting.
Learn about Netdata's features​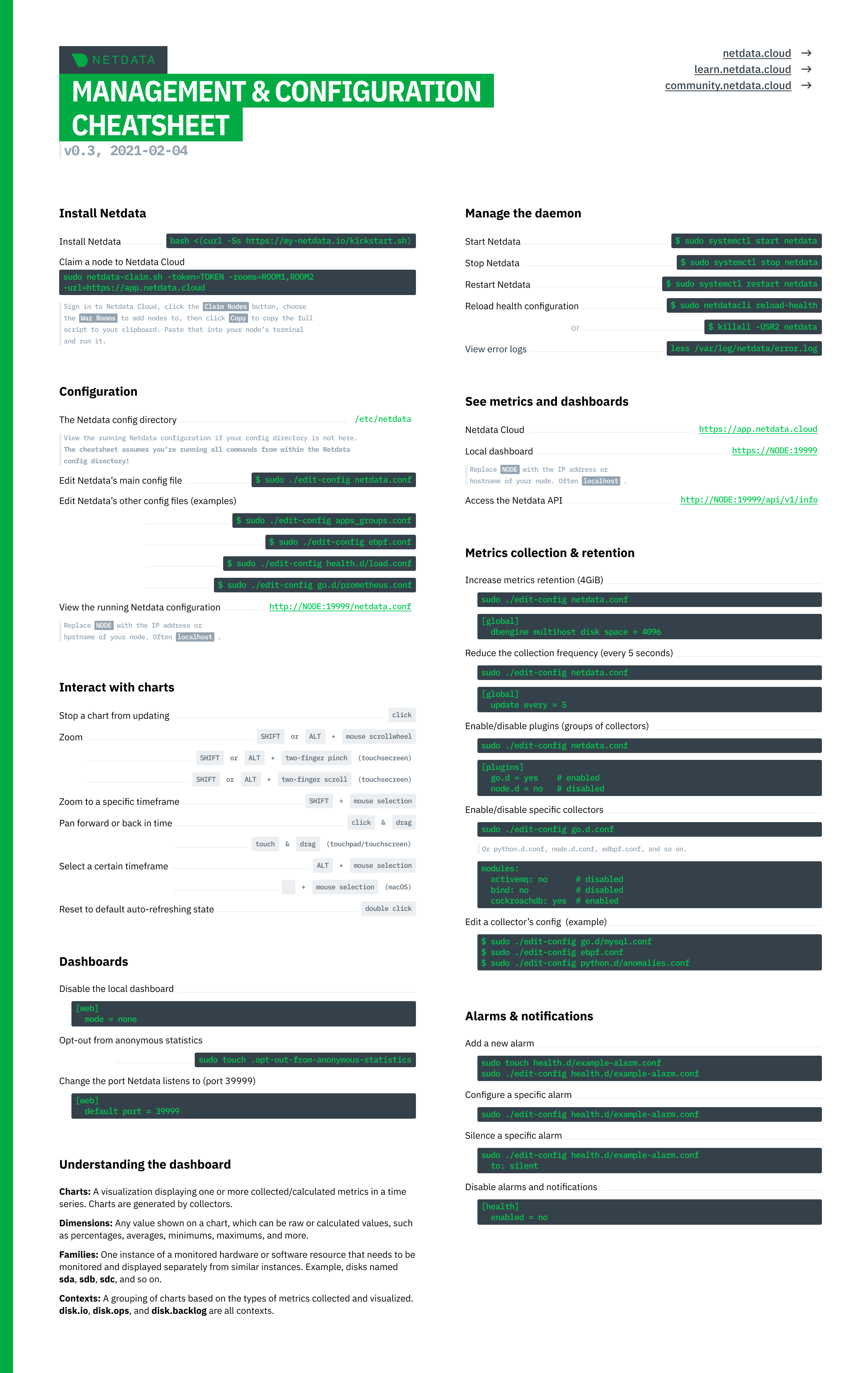 Contribute to Netdata​
To learn more about contributing to an open-source Netdata project, see our contribute doc.